This is it...the final quarter together! We have had an amazing year so far with so much more to come in the following weeks! I am amazed at how far every student has come and below outlines just a small amount of what we have learned and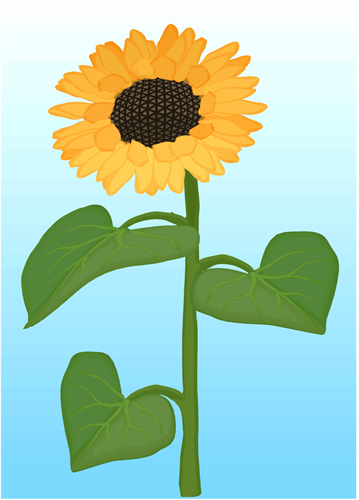 what we will still focus on!
What We Have Covered and What to Expect
Math
We work each week on basic addition concepts through 20 as well as place values. Please keep in mind that the addition/subtraction facts are reviewed during our fast fact Friday only! We reviewed strategies for the students to remember his/her facts, but it is really up to the student to recall his/her facts. Adding this to the weekly homework routine with your child will help. I cannot stress enough how basic recall is important in the continuation of math concepts.
The students in both grades have been working hard on time, rounding, money, further addition/subtraction. For first grade we continued to master basic addition. Second grade has been working on regrouping numbers (two and three digit).
We have been working with regrouping numbers in second grade and we will continue to work on strategies this quarter. Both grades need to revisit time and money, so this will another area we will focus on this quarter. We have already began our geometry unit which includes working on shapes (first grade) and 3-D shapes (second grade). Along with geometry we are reviewing lines of symmetry and how two sides must be divided equally. We will also review measurement (discussed last quarter) which includes measurement by centimeters and inches for second grade and nonstandard units for first grade. Lastly, we will focus on equality and equivalent quantities and problem solving in both grades, with differentiation between the grade levels.
Reading and Writing
The students have been working hard on applying their spelling strategies to his/her reading. We will continue to work on expanding our vocabulary, increasing fluency, and working on the main idea of a story. The main idea and retelling portion will be critical during the DRA for second grade, so please read with your child at home and ask them to retell (pulling out as much information as possible) as well as focusing on the main idea.
We finished a story about our "Wild Self" and is displayed on the bulletin board at school The students did a great job...please check it out if you get a chance!
We will be working on story endings, acrostic poetry, and theme related writings. Our focus now, and always, will be grammar, extended vocabulary, self-correction, expanding our writing, and organization.
Spelling
The students are progressing well each week with their Word Study tests. Each week we reinforce the concepts of the patterns they are learning in school, and with your help at home during homework their success is evident! For some, the patterns are becoming trickier and will require a lot of practice. All students have changed spelling groups, which is a wonderful accomplishment. If you have questions regarding the patterns your child is working on, please e-mail or call me and I will be happy to explain it. Some students are not sure why his/her words go in certain categories and this is extremely important!
Social Science
Last quarter the students focused on Famous Americans, their contributions to society, and how they improved the lives of Americans. We also continued our unit on Citizenship.
Our focus this quarter will be on Economics as well as Cultures and Countries (while going back a little to our mapping skills). The students have already began their unit on Economics as he/she has begun to earn a 'salary' and additional money for behavior towards the treasure box. This unit will focus on goods/services as well as scarcity. Second grade will also complete a unit on Natural Resources.
Science
We completed our unit on Matter and did some wonderful investigations during the process. During the last portion of the third quarter we talked about the water cycle and created a models to show the process. This is an activity the students can show you at home as well and talk about the cycle as it happens.
We have already begun our discussion on the Lifecycle of Plants and Animals as well as Natural Resources. The students are growing plants in the classroom and are doing hands-on investigations with the progress of the lifecycle. We also began our Salad Table as part of a project with the National Audubon Society. Students were involved in the entire process of creating the table and are responsible for maintaing the table each day. We collected tadpoles last week and will also watch and document their growth. We are waiting on our butterflies to arrives as part of this unit as well. During this unit we also discuss the importance of plants in our society and how plants and living systems are affected by nature.
**Important Dates to Remember**
April 26th - Hillsboro PTA Auction
May 13th -
DRA testing begins
May 24th -
First/Second Grade Field Trip to Imagination Stage
May 27th -
Memorial Day - School Holiday